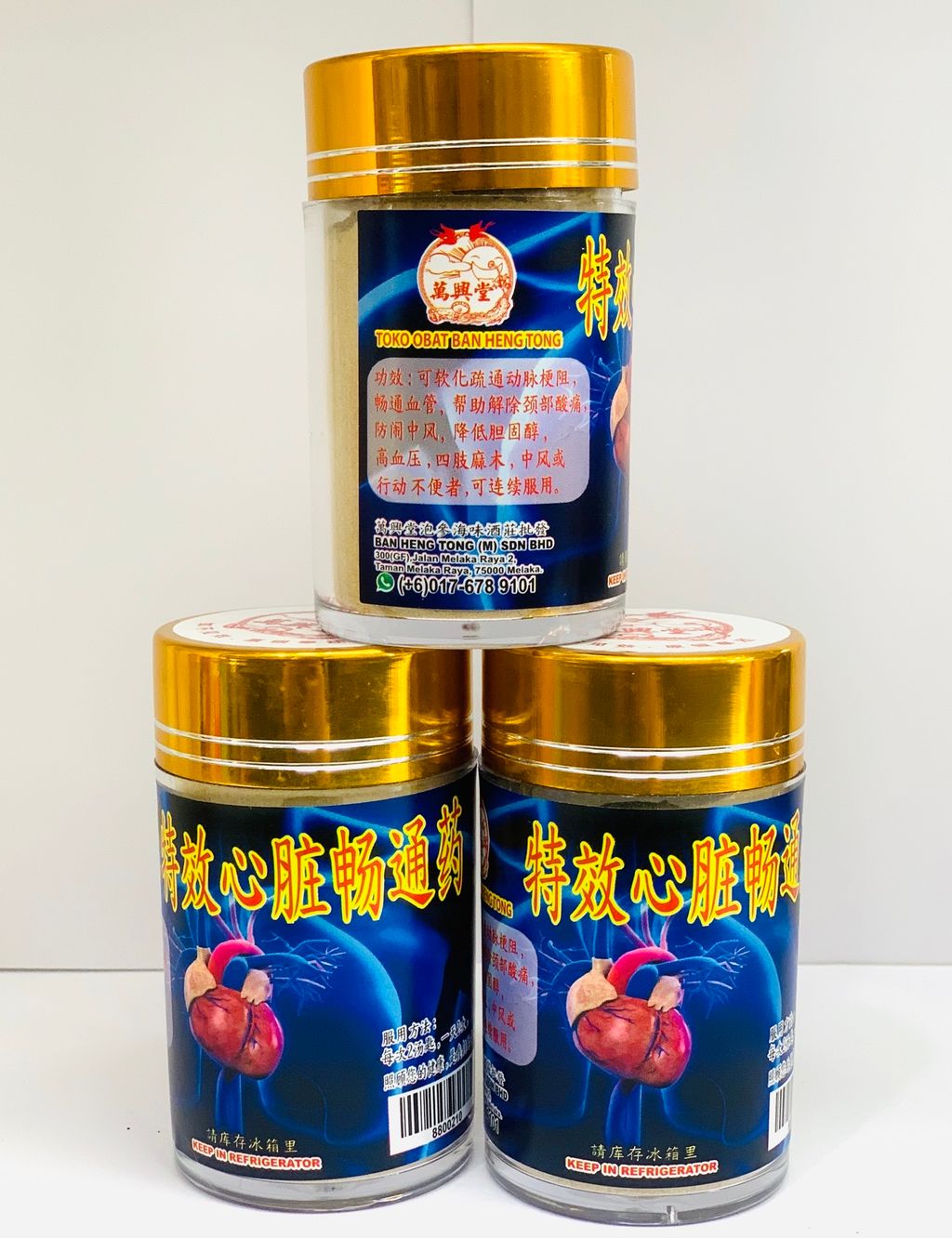 特效心脏畅通药 / UBAT SARAF JANTUNG / cardiovascular patency medicine
软化疏通动脉堵塞 防脑中风 降低胆固醇 高血压.
搭配我们的心脏血管畅通药增加5倍效果 但必须控制饮食及戒口才能达到最好的效果.
helps to improve clogged arteries, prevention of stroke, reduce cholesterol level and maintain a healthy blood pressure.
With our cardio-vascular patency medicine, the effect is increased by 5 times, also advisable to control diet and maintain a healthy lifestyles to achieve the best results.
Cubalah Ubat Tradisional BAN HENG TONG
'Untuk Jantung Tersumbat Yang Mujarab Dan Berkesan'
Gangguan yang paling biasa adalah disebabkan oleh pengumpulan kolesterol dalam saluran darah, mengakibatkan proses keradangan yang menghalang aliran darah, dan fungsi jantung menjadi terganggu.
Ubat ini membantu arteri yang tersumbat, pencegahan strok, mengurangkan tahap kolesterol dan mengekalkan tekanan darah yang sihat.
Dengan ubat kardio-vaskular kami, kesannya meningkat 5 kali ganda, juga disarankan untuk mengawal diet dan mengekalkan gaya hidup sihat untuk mencapai hasil terbaik.
---