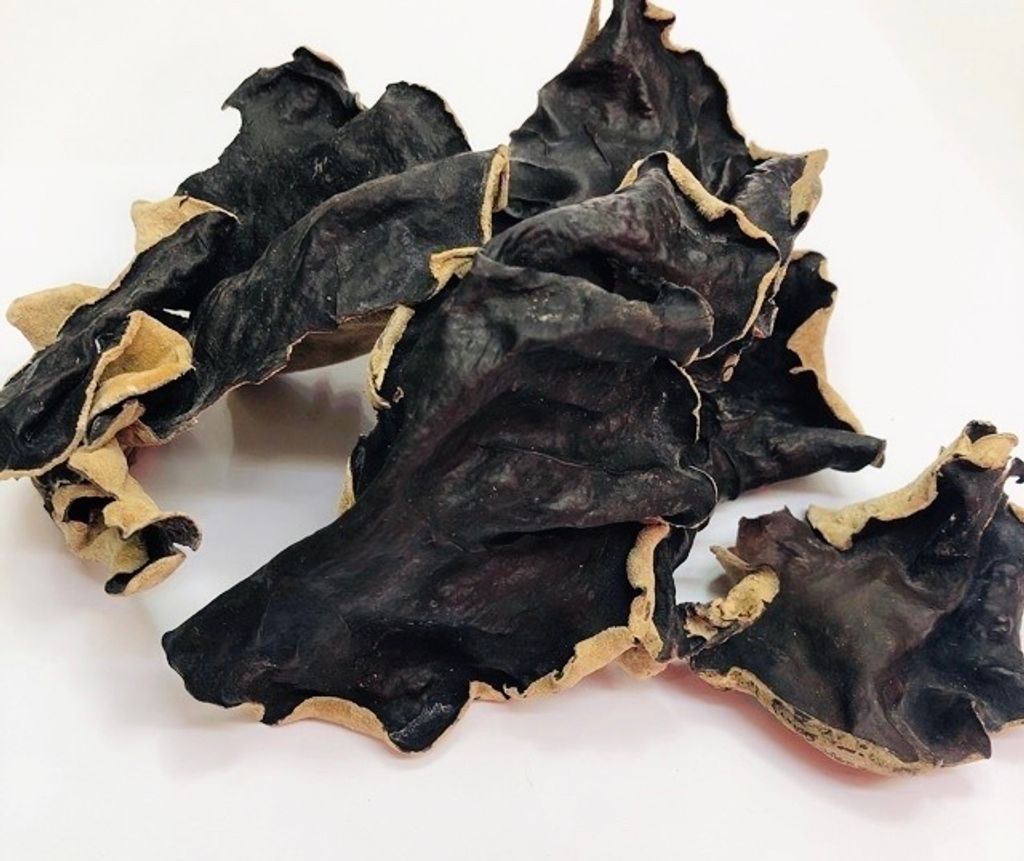 黑木耳/ fungus /Kulat Hitam
黑木耳的功效与作用:
1.补气血
木耳被营养学家誉为'素中之荤'和'素中之王',每100克黑木耳中含铁185毫克,它比绿叶蔬菜中含铁量最高的菠菜高出20倍,比动物性食品中含铁量最高的猪肝还高出约7倍,是各种荤素食品中含铁量最多养血驻颜,令人肌肤红润,容光焕发,并可防治缺铁性贫血;减少血小板凝块,预防血栓的发生,预防动脉粥样硬化和冠心病的发生。
2.清肠胃
木耳可以把残留在人体消化系统内的灰尘、杂质吸附集中起来排出体外,从而起到清胃涤肠的作用,它对胆结石、肾结石等内源性异物也有比较显著的化解功能。
3.减肥防癌治便秘
能够促进胃肠蠕动,促进肠道脂肪食物的排泄、减少食物中脂肪的吸收,从而防止肥胖;同时,由于这两种物质能促进胃肠蠕动,防止便秘,有利于体内大便中有毒物质的及时清除和排出,从而起到预防直肠癌及其它消化系统癌症的作用。所以,老年人特别是有便秘习惯的老年人,坚持食用黑木耳,常食木耳粥,对预防多种老年疾病、抗癌、防癌,延缓衰老都有良好的效果。
Health benefits of black fungi:

1. Prevents dementia and Alzheimer's disease: According to a study published in the International Journal of Medicinal Mushrooms, eating both raw and cooked black fungi is helpful in preventing the development of Alzheimer's and dementia.
2. It promotes bowel health: It is a good source of the fiber that nourishes good bacteria in the intestine. This helps intestinal bacteria to produce nutrients to promote digestive health, as well as help maintain bowel regularity.

3. Prevents chronic diseases: a research study showed that black fungi are full of antioxidant compounds that help to fight free radicals and protect cells from oxidation, this helps in preventing chronic diseases such as cancer, rheumatoid arthritis and heart disease.
---