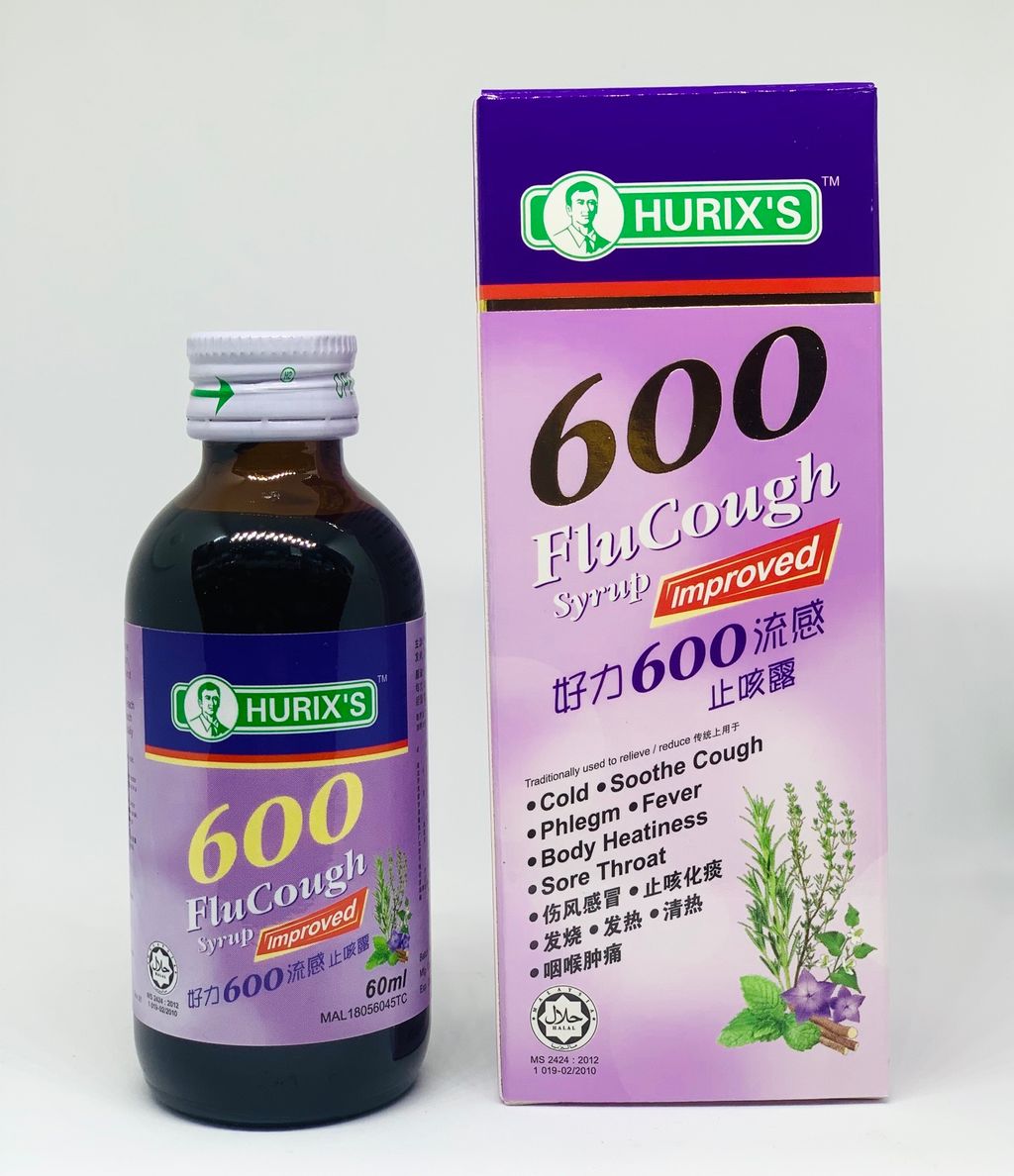 HURIX'S 600 Flu Cough
Traditionally used to relieve cold, soothe cough and reduce phlegm, relieve fever, reduce body heatiness and relieve sore throat.
instruction dose :
1. Children 1-6 Years Old: 5ml Each Time.
2. Children 7-12 Years Old: 10ml Each Time.
3. Adult: 20ml Each Time. 3 Times Daily After Meal.
---