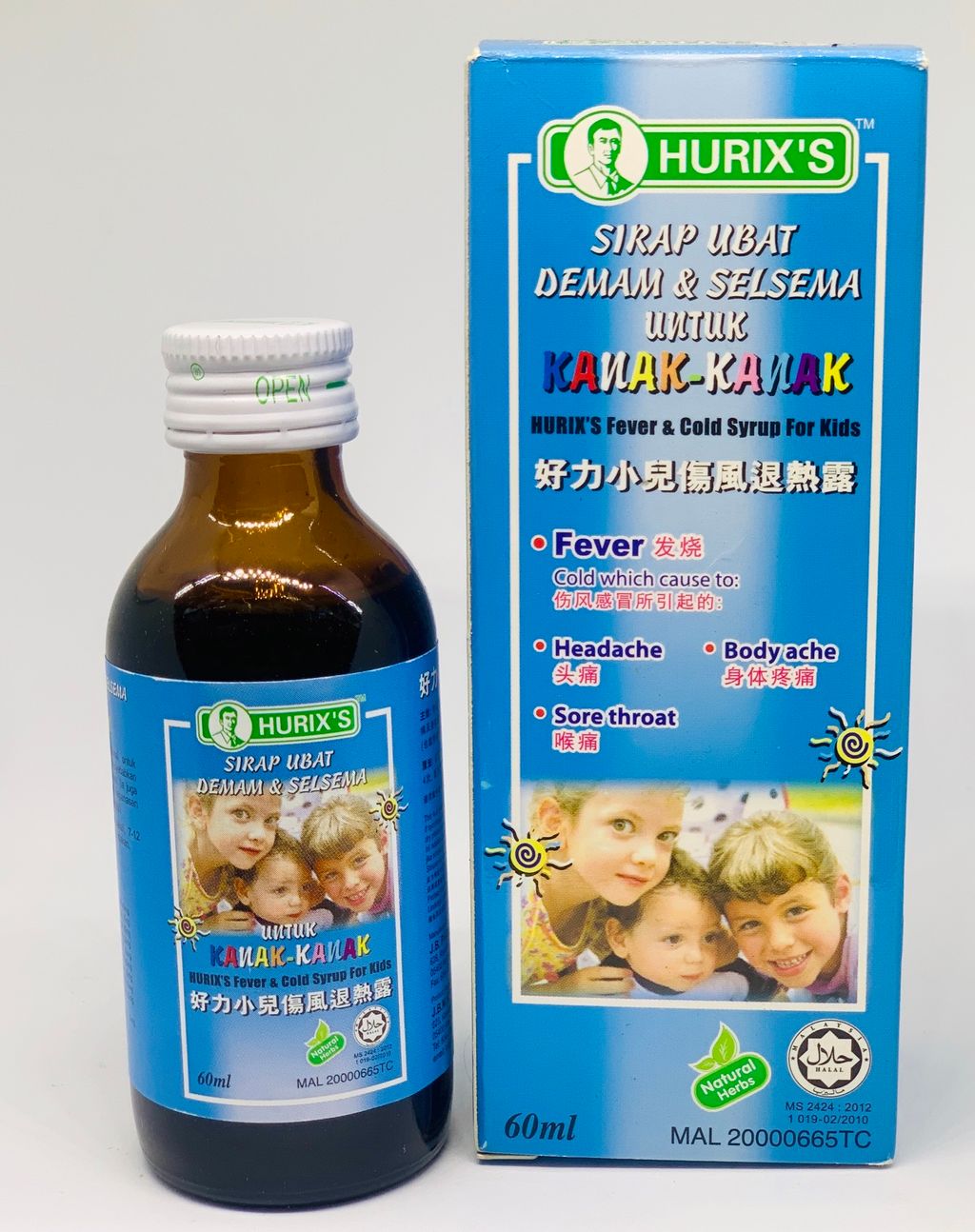 HURIX'S FEVER & COLD SYRUP FOR KIDS
Traditionally used for symptomatic relief of fever, cold which cause headache, sore throat and body ache. It may also help to relieve fever, heatiness and discomfort during teething.

Dosage:
Children 1-6 years old: 5ml 4 times daily after meal
Children 7-12 years old: 10ml 4 times daily after meal

Please use the enclosed cup.
Shake well before use.
---