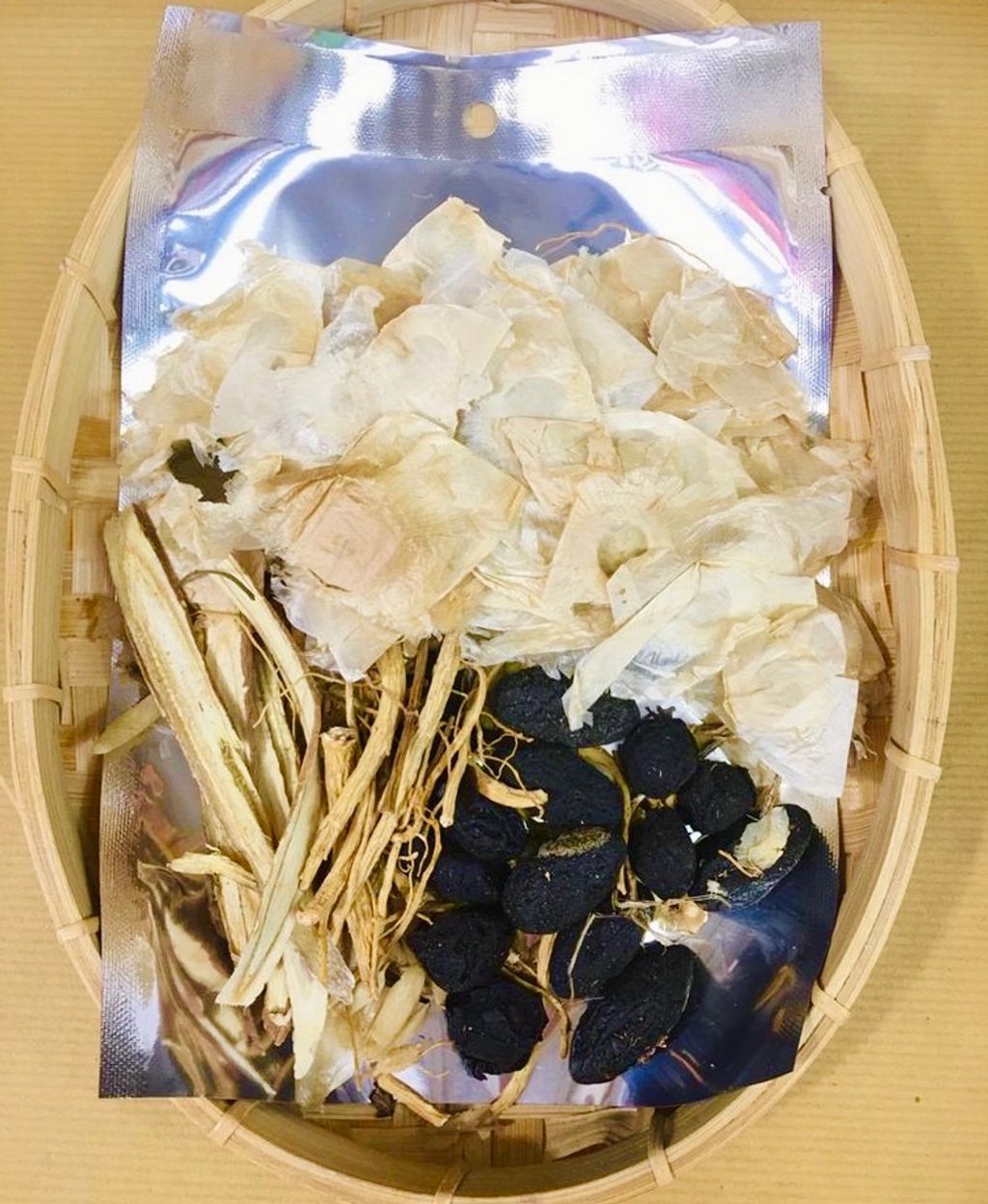 清音润喉茶/ Throat Calming Tea
清热利咽,止咳开声,对人体因发热,发炎而至声带受损,嘶哑不爽,咳嗽疼痛等,有良好治疗效果。
成份:洋参须,千张纸,乌梅,甘草,麦冬,竹蜂,橄榄
煮法:用三碗水煮至一碗,待凉后即可服用。
密封置于阴凉处。
Help to relieve hoarseness of voice, soothes itchy throat and quench thirst. Aids those who lost their voice due to infections.
Ingredients : Ginseng silk, ebony, licorice, Ophiopogon japonicus, bamboo bee, olive.
Cooking instructions : prepare 3 bowls of water and add ingredients to boil.
KEEP IN COOL DRY PLACE.
---